The Cyclone Buggy Pre-sale

The Tumbril Cyclone is now available for pre-sale. If you purchase it today, you will get a limited edition "dust-devil" skin, and a forum badge. The other four variants (the CYC base, the CYC-RC racer, the CYC-TR turreted version, the CYC-RN recon model and the CYC-AA anti-aircraft variant) will be available tomorrow. Today's base model will be able to be CCU'd to one of the other variants tomorrow.
You can get your Class G license to operate the Cyclone from the UEE Department of Transportation and Navigation (DTN). By passing the test you get a downloadable license with you character's picture and name on it.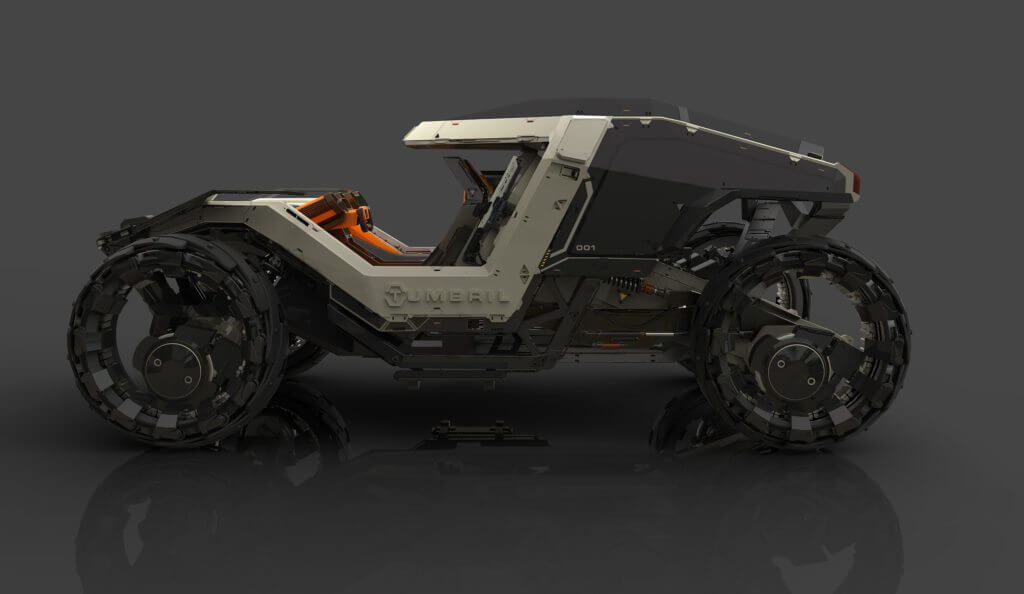 From CIG:
Greeting Citizens!
Vehicle enthusiasts know the name Tumbril. Formed in 2536, the company designed some of the earliest ground-based vehicles for the UPE Army. For centuries, it was a trusted name in dependable, off-road vehicles and HOVs. Although the company was forced to close down in 2862, the reputation of these vehicles lived on.
Now, Tumbril is back.
After carefully considering all the varied and exciting systems in the UEE, Tumbril has chosen Stanton system to extend a special invitation to active pilots around Crusader to pre-purchase this exciting new all-terrain vehicle.
For a limited time in this inaugural sale, Tumbril will be releasing a special edition of the Cyclone called the Dust Devil. Featuring a non-reflective matte black paint, the Dust Devil is perfect for land-based operations that require speed and discretion.
We know that your business is your life, so having dependable and reliable vehicles at your disposal can be the difference between a payday and a blown contract. That's why we'd like you to consider the Cyclone or one of its dynamic module variants as an addition to your business.
The 
UEE

 Department of Transportation & Navigation

With the unveiling of the new Cyclone, Tumbril wanted to remind you that some businesses require a Class-G license to operate vehicles like the Cyclone. To that end, Tumbril has teamed up with the Department of Transportation and Navigation to provide a direct link to the appropriate written exam to get you rolling.

Get your Class- G commercial Drivers License here!
About the Pre-Sale
The Tumbril Cyclone pre-sale will run through July 20. Pre-sale Cyclones include a limited edition Tumbril Stock forum badge and limited skin which will not be available with the standard model. Credit models (including the four role-specific variants) and additional multi-ship packs will be available in the full sale, as will a brochure, holoviewer model and additional concept material. CCUs from the base Cyclone to the variants will also be available tomorrow.
Be sure to check out our other Star Citizen news.