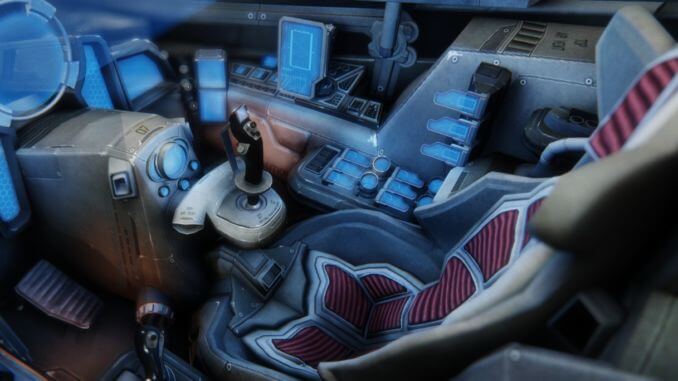 Star Citizen HOTAS, Dual Stick, Keyboard and Mouse – Controls Explained
There are a lot of different control setup options available for Star Citizen, so many that it can be overwhelming at times. In the following article, we will look at the many different inputs available and make suggestions about which items to purchase. Remember that mouse and keyboard is a perfectly good control scheme. You only need to purchase a flight stick or HOTAS if you want to.
I always check the Amazon Warehouse Deals to see if there are any good open-box deals on peripherals. I've found a couple good deals in the past and there hasn't been anything wrong with the open box items I received.
Keep reading to make your choice of Star Citizen controls a little easier.
Star Citizen Controls
Star Citizen Mouse and Keyboard
Mouse and keyboard is the dominant control set-up in Star Citizen. Its best feature is the fact that it doesn't require any additional purchases as you already have them attached to your computer. It also makes the transition from flying to FPS or from FPS to flying much less of a hassle.
Some of the best pilots use mouse and keyboard. Many of the top racers fly using this set-up and pilots using gimballed weapons controlled by a mouse have an accuracy advantage over an equally skilled stick or HOTAS users.
Star Citizen Mouse Suggestions:
Like most input options, mice are more of a personal preference than anything else. If you already have a decent gaming mouse then you have this area covered. I find MMO mice to be better suited to Star Citizen as they give you access to a ton of configurable buttons without having to change your grip at all. The Logitech G600
 and Razer Naga Chroma MMO Mouse
 are both great options. I personally prefer the Corsair Gaming SCIMITAR Pro
 since it allows me to slide the buttons back closer to my thumb. For my hands, it works the best.
Star Citizen Keyboard Suggestions:
Again, this is all personal preference. If you like your keyboard then you can keep your keyboard. There's obviously a huge array of keyboards with all kinds of different strengths and weaknesses. If you're interested in picking up a mechanical keyboard, I like the Corsair series. For a ten-keyless style, I like the Corsair Vengeance K65
. For a full-sized keyboard, any of the Corsair Gaming K70
 keyboards are great.
Mouse and Gamepad
Mouse and gamepad is similar to a mouse and keyboard configuration but it has the added benefit of giving you access to a thumbstick on your left hand. By binding strafe to this thumbstick, you end up with much more control than you get from a mouse and keyboard alone.
Star Citizen Gamepad Suggestions:
There are only a few gamepads out there so the selection is pretty small. The only gamepad that we use is the Logitech G13
. It has an analog stick and it's cheaper than most other gamepads. The only downside is it has membrane keys. If you must have mechanical keys in a gamepad then the Razer Orbweaver Chroma
 offers them, but it doesn't have an analog stick so it kind of kills the advantages of the gamepad.
Controller
It's hard to even talk about using a controller as they're pretty inferior compared to mouse and keyboard or any flight stick loadout. That being said, some people use them and actually do really well with them. Their strength comes from having dual analog sticks available for switching between flight and FPS which can happen a lot in Star Citizen. This gives you almost as much freedom in movement as a dual stick set-up during flight. They also allow you to sit back and play from a more relaxed position than other control schemes.
Star Citizen Controller Suggestions:
The  Xbox 360 Wired Controller
 and Xbox One Controller are
both good choices here. I also like the Logitech F710
 because it has both of its sticks side by side instead of offset like the Xbox controllers.
HOTAS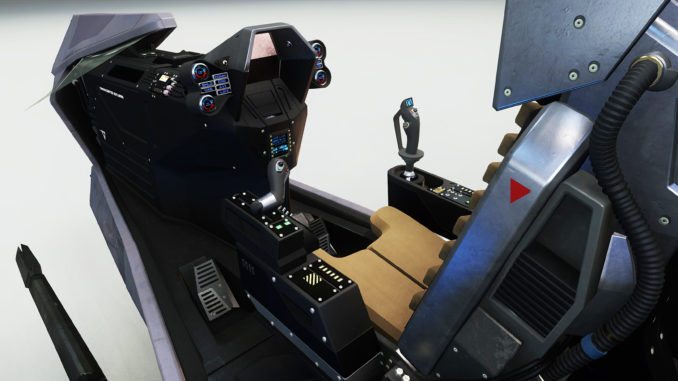 Hand on throttle and stick, or HOTAS, is the set-up that most people think of when they think of flight controls. In this set-up one hand is on a throttle that typically has several other buttons on it and the other hand is on flight stick of some kind. Many people prefer a HOTAS for Star Citizen since it is familiar and gives an immersive feel to in-game flight, especially when flying larger ships. Its drawback is the cost of the initial purchase and the fact that you still have to use some other control scheme for FPS.
A similar control scheme leaves off the throttle and keeps the keyboard.
Star Citizen HOTAS Suggestions:
Our main suggestion for those interested in getting into a quality Star Citizen HOTAS set-up is the Thrustmaster T.16000M FCS
. This is a new HOTAS being sold from Thrustmaster and uses the latest version of their excellent T.16000M stick combined with a throttle. It uses the same sensors on the stick as the next suggestion and costs 1/3 of the price!
For those seeking a high-end experience, we'd suggest the Thrustmaster Warthog
. It feels expensive and it is expensive, but you get what you pay for. The accuracy is similar to the T.16000M which drives a lot of people to the much cheaper option.
There was a Star Citizen HOTAS being worked by Saitek, but it was canceled when the company was bought out. I would still expect a Star Citizen HOTAS specifically for the game to come in later as we get closer to launch.
Dual Sticks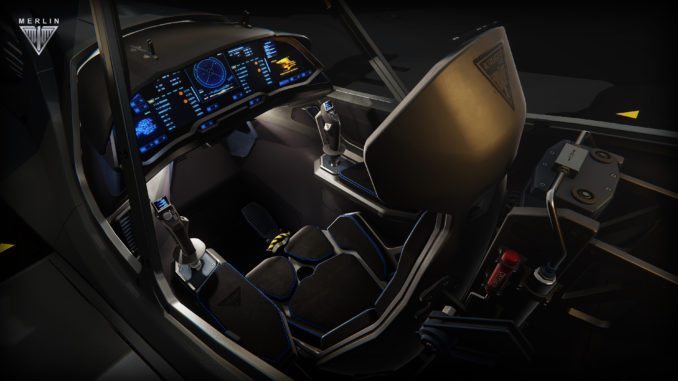 This is a Star Citizen control scheme that seems strange to most people until they try it out. With two sticks you can take full advantage of the 6 degrees of freedom offered by space flight. Typically your left-hand controls strafe and your right-hand controls pitch and yaw (the position of the nose of your ship). Many of the best pilots in the 'verse swear by this set-up and refuse to fly any other way. It is extremely immersive to fly this way and offers the best control over your ship compared to any of the other control set-ups. It still forces you to use another control method when you go into FPS but that's a trade-off that many people think is worth it.
Star Citizen Dual Stick Suggestions:
My suggestions are pretty much the same as my HOTAS suggestions. For much lower entry price into a dual-stick set-up go with two T.16000M
flight sticks. The T.16000M allows you to set up the stick for left or right-hand use (which is uncommon) so using one in each hand is much more comfortable. For a higher end loadout go with the Thrustmaster Warthog
 and a T.16000M. They both use the same sensors so you'll have a similar feel with both sticks and be able to enjoy the high-end Warthog in your right hand.
Dual sticks one of the strangest control options for people just getting into Star Citizen to wrap their heads around. But it makes the game much more enjoyable.
Pedals
Pedals can add another layer of immersion and control to your HOTAS or dual stick set-up. They aren't necessary but some people love them.
Star Citizen Pedal Suggestions:
For a less expensive set of pedals that still offer a quality feel and control go with the Thrustmaster TFPR Flight Rudder
(You can buy it with the Thrustmaster HOTAS as a package here
.). If you've already invested hundreds into a Warthog then you may as well go with the higher quality CH Products Pro Pedals
.
VoiceAttack and HCS Voice Packs
VoiceAttack is a program that allows you to convert voice commands into keystrokes. It runs $10 USD and only requires a microphone of some kind for an input. I consider it to almost be a must for Star Citizen. There's just something special about telling your ship to "lock missiles" or "fire countermeasures."
HCS Voice Packs are premade voice attack profiles for Star Citizen using the voices of stars such as Brent Spiner and William Shatner. They cost anywhere from $11 – $20 or so and require VoiceAttack in order to operate.
If you aren't going to buy one of the HCS Voice Packs then I'd suggest purchasing a new voice pack for windows. You can find many online but I prefer Ivona Amy.
If you need a headset with a quality mic then you can't go wrong with the SteelSeries Arctis 5
. The mic features background noise cancellation which helps a lot with Windows speech recognition. The SteelSeries Arctis 3
is almost as good and less expensive. The SteelSeries Arctis 7
is wireless and runs a little more.
I recently switched from the SteelSeries Arctis 5 to the SteelSeries Arctis 7. The wireless connectivity is great and I haven't had a single problem with them.
Overall, VoiceAttack is one of those Star Citizen control options that greatly enhances the feel and immersion of the game!
TrackIR and TrackHat
Star Citizen has started supporting head tracking again so we'll take a look at head tracking. The big boy on the market that most people have heard of is TrackIr. There are several competitors around so I'd suggest shopping for a head tracker that works best for you.
If you're willing to spend the money, then you can't go wrong with TrackIr
. One of the new guys on the market is TrackHat. It basically provides the same functionality as TrackIr but is less expensive.
With CIG's recent announcement that in-game head tracking will be coming down the road in the future, buying separate head tracking makes less sense than it used to.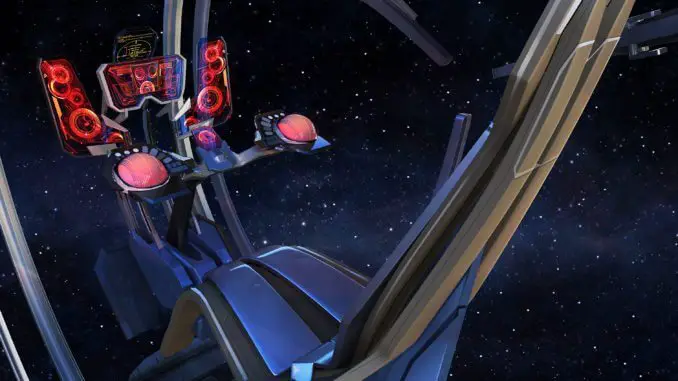 I hope this helped some of you out. If you have any questions or suggestions about drop them in the comment box below!
If you like this article, please upvote it over on the RSI website here.
We have plenty of other original Star Citizen content on our Transmissions page.