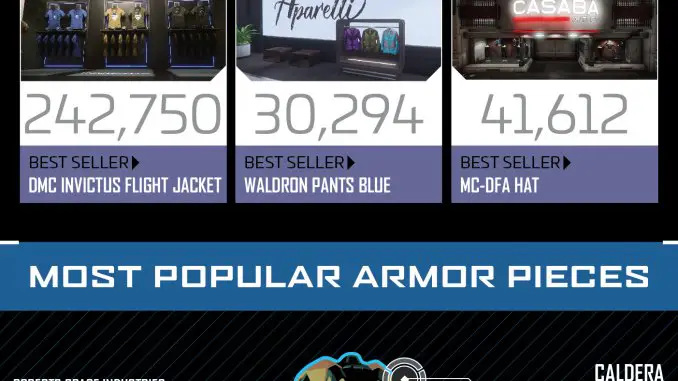 Using data from April 29th 2020 to June 19th 2020, the devs have put together a great infographic showing the most popular clothing and armor pieces currently being used in the 'verse. We can expect more of these infographics in the future.
I personally think this is one of the best ways to put out a lot of info in an easy to understand and digest format.
Are you new to Star Citizen? Head over to the RSI page and sign up for a free account.
Make sure you read our intercepts page for more Star Citizen and Squadron 42 news.